Atlantic International University Integrates Dall-E, Revolutionizing Academic Programs and Enabling Tailored Learning for Future Opportunities
July 4, 2023
2023-07-04 18:07
Atlantic International University Integrates Dall-E, Revolutionizing Academic Programs and Enabling Tailored Learning for Future Opportunities
Atlantic International University Integrates Dall-E, Revolutionizing Academic Programs and Enabling Tailored Learning for Future Opportunities
Atlantic International University (AIU) proudly announces the integration of Dall-E as its latest addition to the university's virtual campus. This integration marks an important milestone in AIU's commitment to harnessing Artificial Intelligence (AI) to empower students to tailor their academic programs through the innovative "Curriculum Builder" tool.
Building upon the success of the initial integration of ChatGPT, AIU continues to spearhead the transformation of education by incorporating cutting-edge AI technologies into its virtual campus. Dall-E, one of the world's leading AI tools developed by OpenAI, brings the unprecedented potential to highlight the latest innovations and trends, enabling students to shape their educational journeys with the utmost precision.
Students can find the AI tools integrated into the student section
Artificial Intelligence has emerged as a transformative force, reshaping various industries, and education is no exception. AIU recognizes the importance of embracing these advancements to enhance the learning experience and equip students with the skills needed to excel in the evolving landscape of work. As ChatGPT and Dall-E seamlessly integrate into the Virtual Campus and the Curriculum Builder tool, AIU remains at the forefront of educational institutions embracing AI's potential to revolutionize learning.
The integration of Dall-E within the Curriculum Builder tool empowers students to tailor their academic programs to match the dynamic demands of the future. By leveraging Dall-E's image generation capabilities, students can explore and incorporate the latest innovations and trends into their curriculum design, ensuring their programs remain relevant and cutting-edge.
Jose Mercado Atri, Chairman of the Board affirmed "At AIU we firmly believe that the integration of AI technologies like ChatGPT and Dall-E within our virtual campus and curriculum design is a pivotal step in shaping the future of education. We're dedicated to providing our students with the tools and resources they need to thrive in an ever-changing world. With Dall-E, students can now curate their academic paths with a deep understanding of current and emerging trends, ultimately preparing them for the opportunities and challenges of tomorrow".
The integration of AI tools not only enhances the academic experience but also allows students to develop critical skills necessary for success in the AI-driven era. By engaging with AI-powered technologies, students gain proficiency in utilizing AI as a tool for creativity, problem-solving, and data-driven decision-making—essential skills in a rapidly evolving job market.
With the integration of Dall-E and ChatGPT, AIU continues to solidify its position as a trailblazer in AI-driven education. Through these strategic integrations, AIU empowers its students to unlock their full potential, equipping them with the knowledge and expertise needed to thrive in a world shaped by AI.
In order to illustrate how Dall-E works. The possibilities are infinite! 
Example of Text to image: 
Prompt 1: A boy and his companion are out for a morning walk.
As a result, see the first 2 images/photos of the boy and his dog.
Now we added a specific artist style: 
Prompt 2: A boy and his companion out for a morning walk using the art style of Salvador Dalí.
The result, see 3rd and 4th images integrating Salvador Dalí artistic style
Please share with us, your creations and how they can make your work/life easier.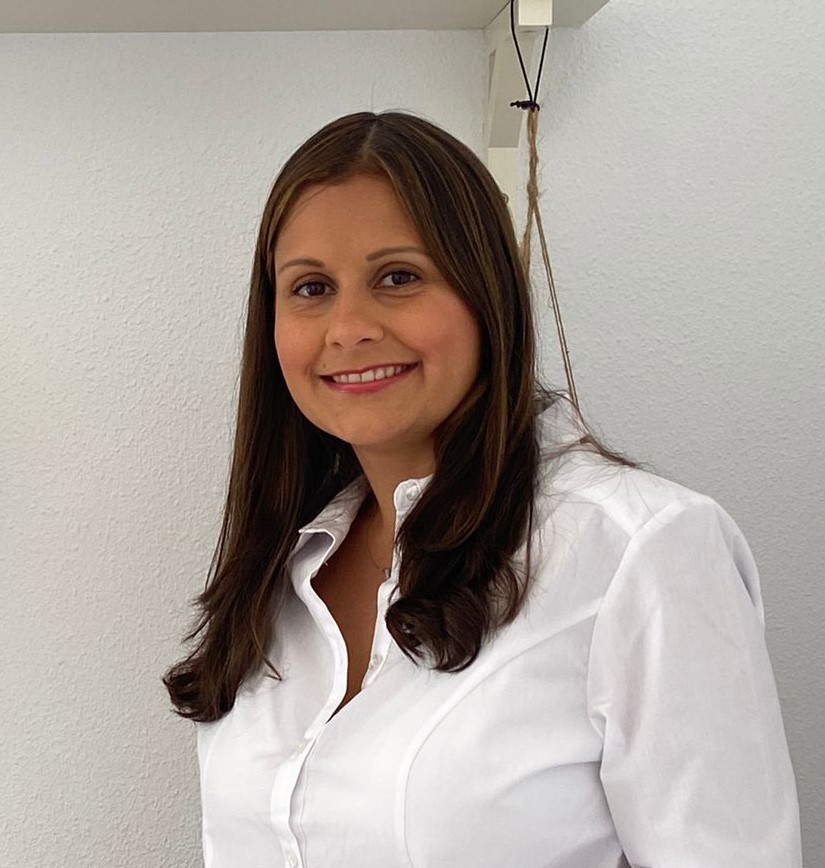 Author : Vanessa D"angelo
Degree :
Major : Marketing
Country : Spain
Language : English