Online University Programs
October 21, 2022
2023-05-01 16:13
Online University Programs
Online University Programs (AIU)
Explore AIU's Distance Learning Programs
The University offers students a choice of more than 60 online degree programs with concentrations and specializations in over 200 areas of study.
Graduate with a degree Unique and Unrepeatable as you are
Enjoy the freedom to define and work towards your personal and professional goals as part of the AIU academic journey. Begin working on the solutions and opportunities you want to bring to the world. Utilize the university resources, your efforts, and your energies towards defining and achieving your purpose.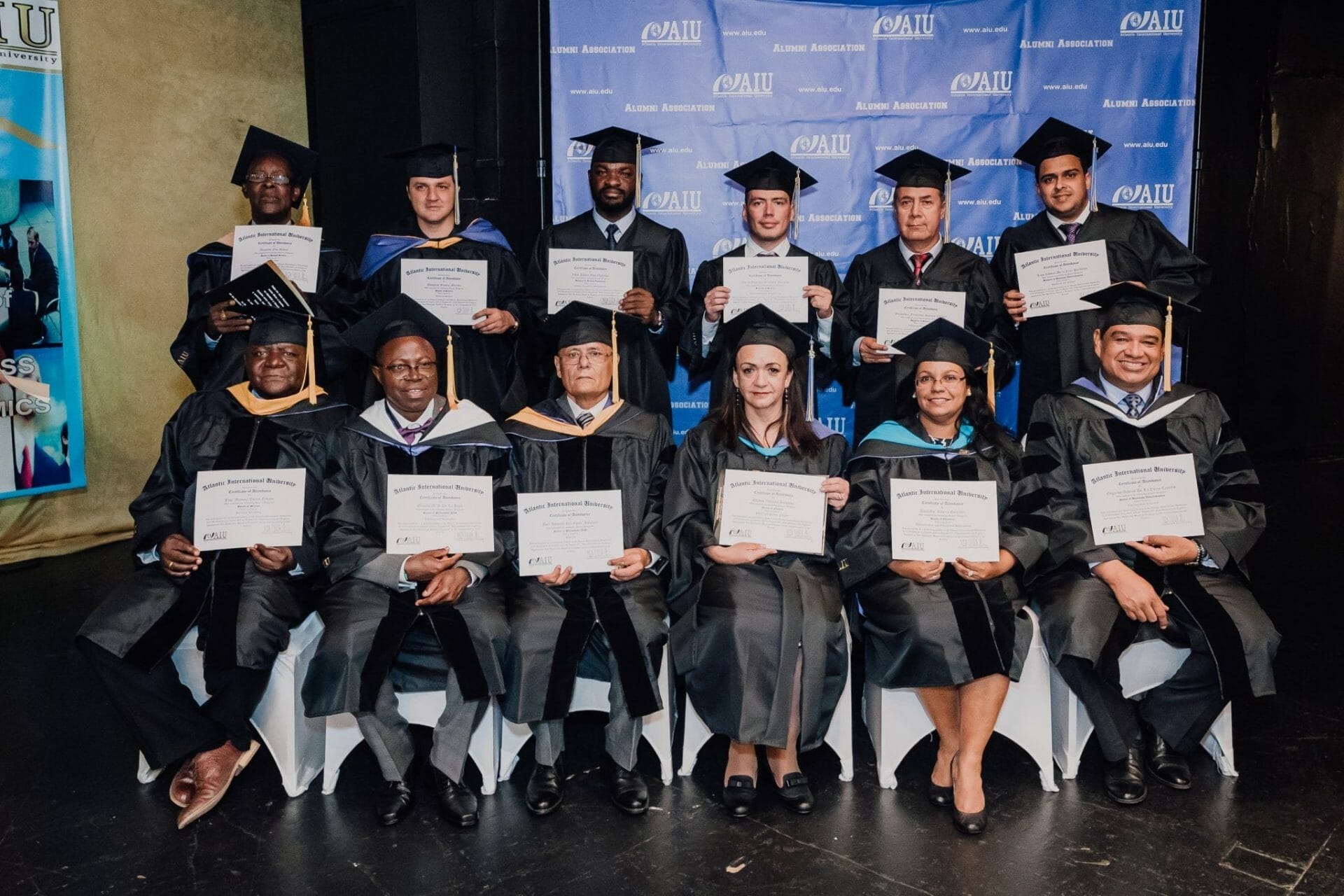 Open Curriculum for Empowered Learning
Open Curriculum Empowered Learning – Personalized learning and our Open Curriculum are not just talking points at AIU. They are a paradigm shift in Higher Education that AIU has pioneered for over two decades to place the power of choice back in the hands of individual students. Increase engagement, retention, and utility of your courses and program increase exponentially by following AIU's andragogic learning model.
When you take the AIU Pledge, you are affirming that you are the key to generating growth opportunities, finding sustainable solutions to the world's biggest problems, empowering others, and finding ways to contribute toward the achievement of the17 UNESCO 2030 goals.
Become a success story and light the way for others!
Become a University of One
Change is a constant in our global world, and so is the need to become omniologists and lifelong learners. The andragogic open curriculum and modality of your program will give you the tools to become your best self and become the catalyst to bring together emerging technologies and megatrends to improve your community, work, and area of influence. We typically change careers 4 times during our life, the open learning andragogic curriculum you will develop at AIU will empower you to thrive at each turn.
Technology Supporting a Community
AIULink, MyAIU, Merlin Media Center, AIUTV and over 25 tools and resources on the Virtual Campus ensure that you are always at the center of the AIU community. Thousands of students and AIU staff members from around the world connect through the AIU networking and social media platform. Live webinars, conference symposiums, virtual labs, contests, and gamification help you engage with the vibrant AIU community.
Accessible and Built for You
Affordable, personalized, practical learning, and expanded access to the university via Campus APP on iOS/Android help keep you connected with your studies, learning resources faculty, and staff at all times. Your Academic Tutor understands your goals and unique situation and together with your Academic Advisor, they are there to help you achieve your dreams and chart your path.
Choosing the right Online University Program
You know yourself best, deciding the right university program is a deeply personal choice. You should consider not only work opportunities or potential income but also what makes you happy and fulfilled.

What thing(s) do you do well effortlessly? Can you recall others recognizing or praising certain abilities or problems you helped resolve? These are highly consequential questions that will guide you to find the major and area of study ideally suited for you.
The AIU academic program allows you to change majors or enroll as undeclared with the intent to study a certain major. Undeclared students select a general area they think they will most likely decide upon, but are given the freedom to change it during Phase 1 of the AIU program.
Students who do declare a major may also change majors during Phase 1 so long as it is in a related area. If it is an unrelated area of study, the Academic department will need to review the eligibility based on the student's application and request any additional details from the student if they are needed.
FAQ About Online AIU University Programs
Are There Benefits/Advantages to Taking Online Programs?
Traditional study options imply certain additional efforts such as time, distance, and money that often result in student failure. The distance learning programs at AIU address these obstacles directly with self-paced, online, and affordable degree programs for adult students.
Don't put your future on hold any longer; invest in your future today!
Earning your degree online or via distance learning with AIU is extremely enticing:
Work on assignments when convenient for you
Study at home or office
Access learning resources online any time you need them
Determine the courses that are most relevant to you
Earn credit for work experience gained through lifelong
But earning a degree via distance learning is not right for everyone. There is the mistaken belief or myth that online distance learning programs are easier than traditional courses. The hard reality is that the dropout rate for higher education online programs is typically 20 percent higher than it is for traditionally delivered programs. Some of the challenges online distance learning students face revolve around discipline, organization, and independence. In a traditional setting, you would meet with a professor or attend a classroom, this forces you to get your work and readings done.
Since AIU programs are self-paced, students need to have the discipline to push themselves and impose deadlines to guarantee progress is made on their assignments. AIU students enjoy greater freedom in the content of their assignments, which in turn requires a greater degree of organization. Due to the nature of distance learning, students will need to be comfortable reading material on their own and working on exercises independently.